Resources
Knowing what a healthy relationship is and how to help those in need can be tricky. But our resources and support can help make it a little easier.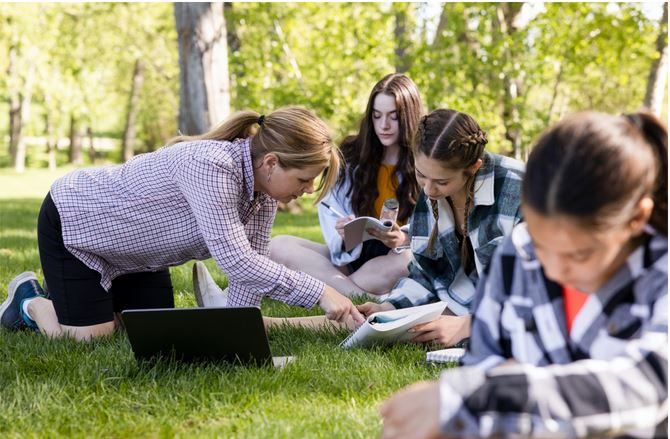 Parent Resources
As parents, you play a critical role in helping your child develop healthy relationships and support their growth, development and decision-making. Our expert team has prepared a series of resources to keep you informed and up-to-date on a variety of topics – including healthy relationships, dating, bullying, and more!
Youth Portal
Safe At Home's Youth Portal is a space for youth to learn about healthy relationships, mindfulness, how to support a friend, and more. Our activities and games can be downloaded for you to use alone or with friends and family!
Educator Portal
Educators and school staff are pivotal in creating safe spaces and communities for youth to learn and grow in both their academics and their social emotional development. The resources below can support school staff in creating spaces where youth are supported, empowered, and engaging in relationships that are healthy and positive!
Educational Materials for School Staff
For additional assistance or information, call a hotline now:
The National Domestic Violence Hotline
800-799-7233 (SAFE) / 800-787-3224 (TTY)
National Child Abuse Hotline / Childhelp
800-4-A-CHILD (1-800-422-4453)
National Suicide Prevention Lifeline
800-273-8255 (TALK)
National Dating Abuse Helpline
866-331-9474
National Sexual Assault Hotline
800-656-4673 (HOPE)
Crisis Text Line
text HOME to 741741
A Place For Empowerment
Here's information about some of the types of things we address in Margaret's Place:
Digital dating abuse is the use of technologies such as texting and social networking to bully, harass, stalk or intimidate a partner. Often this behavior is a form of verbal or emotional abuse perpetrated online. In a healthy relationship, all communication is respectful whether in person, online or by phone. It is never ok for someone to do or say anything that makes you feel bad, lowers your self-esteem or manipulates you.
Remember:
Your partner should respect your relationship boundaries.
It is ok to turn off your phone. You have the right to be alone and spend time with friends and family without your partner getting angry.
You do not have to text any pictures or statements that you are uncomfortable sending, especially nude or partially nude photos, known as "sexting".
You lose control of any electronic message once your partner receives it. They may forward it, so don't send anything you fear could be seen by others.